Always a solution –
good, fast and flexible
De Haas Shipyards is the right place for vessel maintenance and (urgent) repairs. We work well, swiftly, and effectively, with experience in various types of vessels. With two excellently equipped shipyards in the Rotterdam port area, there is always a solution, whether planned or unplanned.
We have all the necessary disciplines in-house but are also happy to collaborate with specialized subcontractors, always maintaining control over quality, scheduling, and costs in consultation with the customer.
Enhancing Vessel Availability
To increase fleet availability, we conduct planned maintenance, often through multi-year maintenance contracts. Many shipping companies entrust the maintenance of their fleets entirely to De Haas Shipyards. In close coordination with their technical departments, we ensure higher vessel availability and reduced downtime due to malfunctions through condition-based and risk-driven maintenance. By focusing on life cycle costs, we provide transparency and more profitable investments.
Quick Dry-Docking of Vessels
Both locations – Maassluis and Rotterdam – feature a Marine Travelift. With this equipment, we can lift vessels out of the water almost without limitations and independently of tides. Rapid underwater inspections and repairs, such as removing a line from a propeller or fixing a leak, can often be performed with the vessel in the Travelift. This means you can use your vessel again within hours.
If more extensive work is required, the vessel is placed on the quay, and the Travelift becomes available for the next customer. The capacity is virtually unlimited, unlike docks or ship ramps.
Apart from seasonal shipping companies, sightseeing tour operators, and fishing fleets, we offer the opportunity to dry-dock multiple vessels simultaneously during the off-season.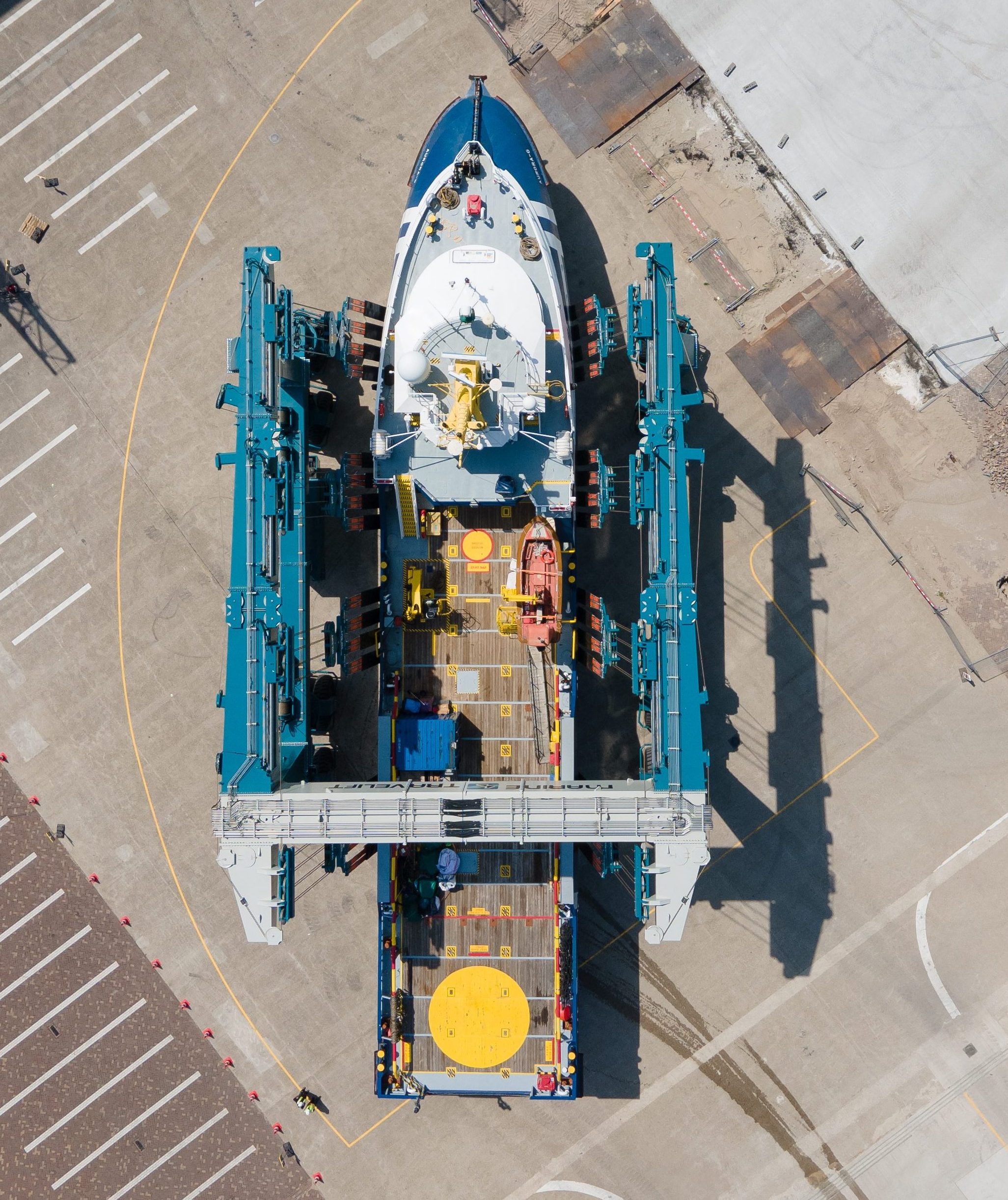 PowerPort
With its subsidiary PowerPort, De Haas Shipyards has its own specialist in propulsion systems, focusing on diesel engines, gearboxes, and generators. Additionally, we possess knowledge and experience with almost all major diesel engine brands. PowerPort is an official AMD dealer for brands such as Caterpillar, MAN, John Deere, and Kohler, and maintains an extensive parts inventory, its own service technicians, and direct connections with manufacturers.
De Haas Powerport